Photography is excellent for a lot of reasons, and the thing is that when you are talking about taking pictures, you have to be sure that you are doing it the right way.
More often than not, you have to use flash in order to take pictures the way you want to, and you might have to use flash as well.
Now, if you are wondering about the camera flash types and flash attachments, then this post is for you because, in this post, we are going to take a look at all the aspects of it.
I do understand that it might be difficult for someone who is just starting out, then we are going to take a look at all the aspects of it, so you do not get confused about what needs to be done and what needs to be avoided, in the first place.
So, let's not waste time and start looking so people can be fully aware of all the things that matter.
What Are Types Of Flash In Photography?
Okay, so first things first, we have to understand just what types of flash are used in photography, and I have to tell you that you are going to run into a number of types, and well, we are going to explore all of them so you can have all the information that you need to get things in order. With that said, let's get started.
Built-In Camera Flash
The first one that we are going to take a look at is perhaps the most common type of flash that is normally found on the APS-C cameras of the market, and for those wondering, we are talking about the built-in camera flash and how good it is.
The flash is mounted on most of the cameras that you find in the market and can easily come up if you need to use it. Using it is super easy and convenient for a lot of people, so you do not have to run into any issues, either. Just be sure that you know how to use it and you would be good.
Macro Ringlight Camera Flash
Next up, we have the macro ring light camera flash; these flashes are normally installed on the front of the macro lens and are used to take pictures in situations where there is not enough light available to begin with.
So, if you do find yourself in a situation like this, you can always just go ahead and use the macro ring light flash camera flash, and you are all good to go.
Pop-Up Flash
This is something that a lot of people often mistake, but pop-up flash is another word that we use for the built-in flash.
The reason why it is called a pop-up flash is because it actually pops up from the camera body, and in normal situations, this flash is to light up subjects that are 10 to 15 feet away, so it is really ideal and works really well, too.
Dedicated Camera Flash
Simply put, a dedicated camera flash is something that has been around for the longest time. This is where you have to install the flash on top of the camera, and the type of flash you install is something that actually depends on your choice.
There are a lot of external flashes that you can use on your camera, so it is always an important thing to keep in mind.
Hammerhead Camera Flash
The hammerhead camera flash is another flash type that has become a lot more common and has been around for the past couple of years.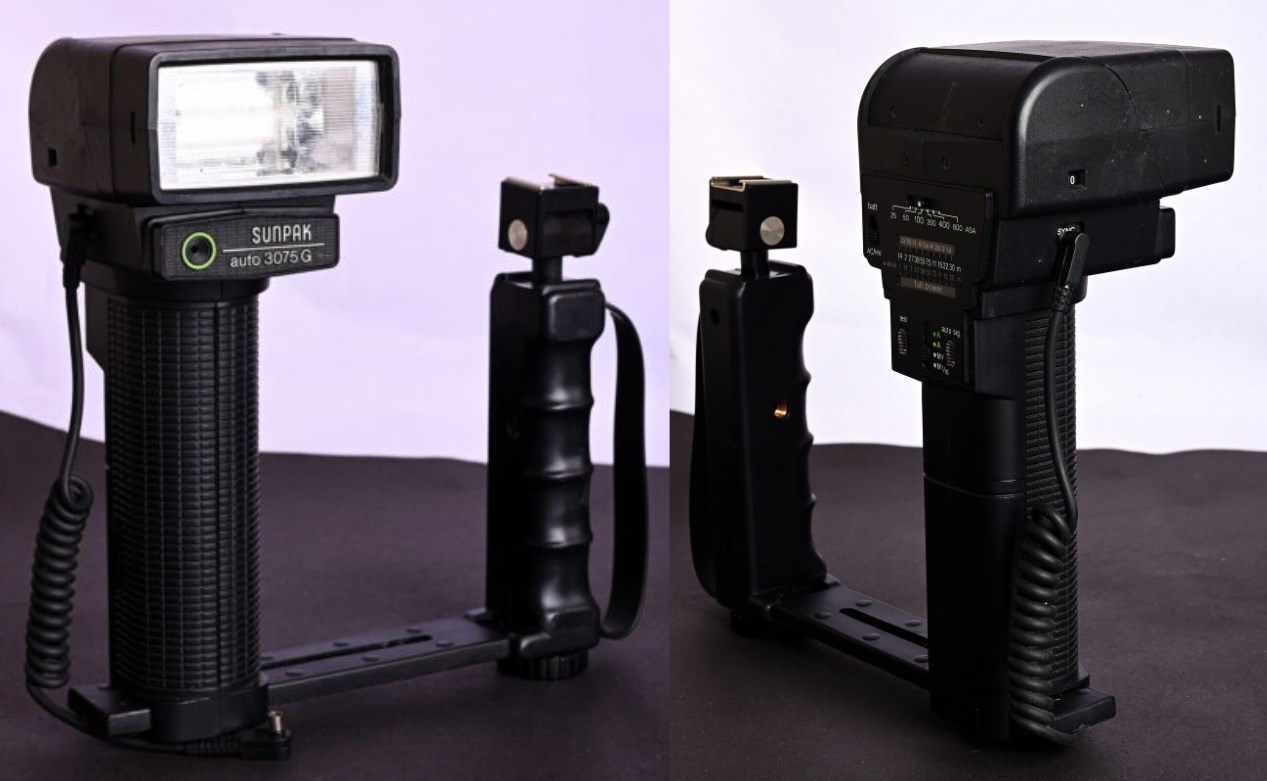 You can use the flash on top of the camera or away from it using a cable, and it can be used for lighting the subject properly.
The application makes it more flexible, so it is entirely up to you and how you are going to use it. It is always better to keep that in mind.
Slave Flash Units
Next up, we have the slave flash units, which are basically all the self-contained flash units that are controlled by external triggers and can be placed at various locations when taking a picture.
It is not something that is impossible to get into, so a lot of photographers have been using these units, and the experience is great, too.
Studio Strobes
We also have to look into studio strobes that have become a lot more common over the past couple of years.
As the name suggests, these are just strobes that are commonly used in the studios and work really well overall, and that too without any issues that might otherwise become a part of the problem.
So, for anyone who has been trying to get some really nice lights and strobing, this is it.
Fill-In Flash
Fill-in flash, as the name suggests, is used to be sure that you are getting enough light filled in the scene, so nothing else goes wrong, and you can easily get the job done with the scene being properly exposed, at the same time.
It is not for everyone but based on the application that it has, the uses are several and spread across.
Bounce Flash
Bounce flash is something that is not a flash in itself but is a term used when you have to bounce the light off a certain surface. A very, very common technique that is used around the world in photography and other techniques, too.
Hotshoe Flashgun
Next up, we are going to talk about the hotshoe flashgun that has become a lot more common in the modern day and age as well.
For those wondering, this flashgun mounts at the top of the hotshoe found on the cameras and then can be used as any other flash that you would prefer; it is efficient and normally does not cost a lot of money, either.
Battery-Powered Monolights
As the name suggests, battery-powered monolights use batteries instead of having a main supply of power, are easy to use and convenient, and while they do cost more, they are actually really nice overall.
Mains-Powered Monolights
The mains powered monolights work in the same way as the battery powered ones but with the only difference being the fact that these are actually using a proper source of power instead of being powered by batteries.
So, it is always important to be certain that if you are buying something, you better use it the right way.
Pack And Head
The pack and head flash units normally consist of two units and are made for those who prefer portability, although they are not as famous as some of the other flash units that we have talked about in this post, the overall experience still remains good, so if usability is something that you want, it is always good to have.
Battery-Powered Pack-And-Head
The last one that we have is the battery-powered pack and head, and well, as the name would suggest, this is exactly what the pack and head is, with the main difference being the fact that this time around, we are looking at something that can be powered using batteries.
Related articles:
Wrap-Up:
As someone who has been in photography for as long as they can remember, it can be very confusing to understand flash and photography and how they work together. This article aims to make things inherently simpler for those who are looking to get the best experience.
Frequently Asked Questions (FAQs)
Q1- Which is better, TTL or manual flash?
Answer: I would always suggest that anything that has something to do with a manual is way, way better because of how the experience turns out to be.
Q2- What is the flash called on a camera?
Answer: The flash that is already on the camera by default is either a built-in flash or a pop-up flash.
Q3- How many types of flash do we have?
Answer: When you are talking about camera flashes, you have a handful of them that can range from various types based on the application.
Q4- What is a TTL flash?
Answer: TTL is not a flash but a method that can be used to measure the correct amount of information that is heading into the sensor through the lens.
Q5- What is the difference between TTL and HSS?
Answer: TTL stands for through the lens, whereas HSS stands for high-speed sync, both methods are inherently different because one uses a completely different method of measuring information.
Q6- What is HSS flash photography?
Answer: HSS flash photography includes any photography that allows you to use flash as well as higher shutter speeds for getting the perfect pictures.
Q7- What is the difference between a flash and a Speedlight?
Answer: While people might be under the impression that both of these are different, but the term flash or a Speedlight simply means any flash that is installed on a camera or used separately.
Q8- What is external flash in photography?
Answer: External flash, as the name suggests, is the flash that is either installed separately on the camera or placed away from it.